Emergency Numbers
Dial 9-1-1 in an emergency
(800) 525-5555 for Highway Patrol
Dial *55 (cell) for Highway Patrol
Dialing an Emergency Number from a Mobile Phone
When dialing 911 from a landline, the call is routed to a dispatch center near you, and emergency responders know your location. When dialing 911 from a cell phone, however, the call is often routed to a regional dispatch center, and dispatchers might not be able to tell your location.
Another option is *55, the Emergency Report Line for the Missouri State Highway Patrol. When dialed from a mobile phone, *55 will connect you with the nearest MSHP Troop Headquarters, and state troopers can then respond to an incident and connect with local emergency responders if necessary.
Preventing Crime
Crime in Missouri continues to fall, but there are things that you can do to increase the chances that you won't become a crime victim.
Missing Persons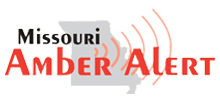 Offender / Criminal / Arrest / Court Data
Crime Victim Resources
Victim Organizations