Traffic & Road Conditions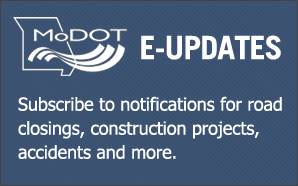 Get real-time traffic and updates for Missouri locations.
Safe Driving
Safety is the Missouri Department of Transportation's (MoDOT) first priority. Further information on traffic volumes, bicycle and pedestrian information, motor carrier issues, accident statistics and even legislative topics can be found at MoDOT's Safety Page.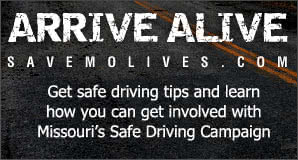 Boating & Water Safety
For information on boating and water safety, visit the Water Patrol website.
Accidents
You must report accidents that happen in Missouri to the Driver License Bureau if:
The accident happened less than one year ago,
The accident involved an uninsured motorist, AND
The accident caused property damage costing more than $500, or someone was injured or killed.
You can report an accident by downloading the Motor Vehicle Accident Report form.
Additional Accident Resources
Laws