Housing
Personal Counseling & Assistance
Need help? Federally approved housing counseling agencies offer guidance on homebuying, renting, reverse mortgages and default and foreclosure prevention.
Making Home Affordable Program
The Making Home Affordable Program can help homeowners in diverse situations avoid foreclosure. Learn more »
Finding a Home
Financing a Home
Home Insurance, Safety and Repairs
Utilities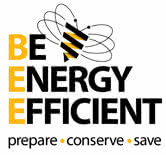 BeEnergyEfficient.org is aimed at helping you remain in control of your energy bills.
Energy Efficiency, Incentives & Rebates
Assistance for Low-Income Households